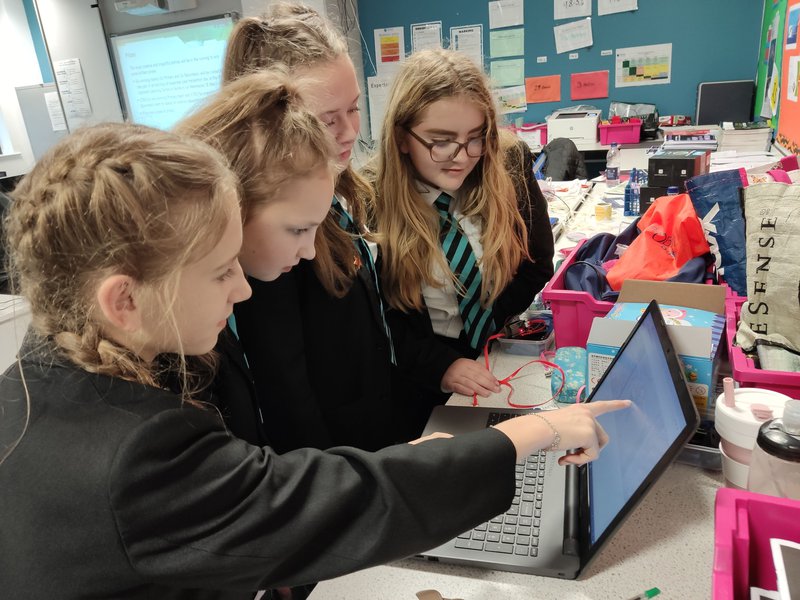 Ada Day 2019 saw us planning and co-designing an event themed around the climate emergency with computing teachers from Sirius Academy North in Hull.
Students from years 7, 8, 9 and 10 designed and built working prototypes over the day, with each team submitting a new wearable idea into the Ultimate STEM Challenge national competition.
The images above show the variety of activities, all linked to the computing curriculum and school enrichment programme, with the chance to test out and strengthen some STEM pedagogies linked to a constructionist approach to learning.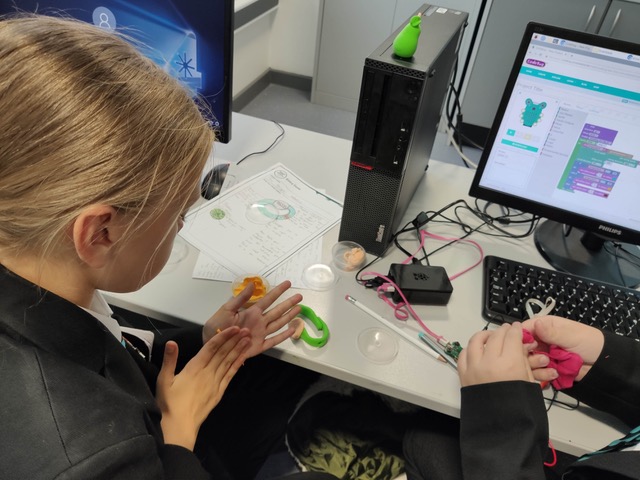 Pear programming?
That's an opportunity for student voice to be part of evaluating learning through pair programming! What's the perception of learning as a navigator and the impact of sharing what you know?
A great start to our Ada Lovelace Day #AdaLovelaceDay19 #stem #pearprogramming pic.twitter.com/FBLArvI9oD

— Sirius Academy North (@sirius_north) October 8, 2019
Themes around technology to mitigate climate change ranged from projects to collect outdoor and indoor air quality data, conservation projects for endangered animals and plastic pollution with its toxic impacts on humans, animals, waterways, oceans, and the environment.
The day also offered students the chance to collaborate with engineers and conservationists on a new project linked to protecting the oceans from plastic pollution.
Learning Objectives for #AdaLovelace Day:
- Understand how plastic pollution is harming the ocean and actively contribute towards #IoT solutions
- Understand data transmission between digital devices over networks including the internet, i.e. packet switching#unplugged starter pic.twitter.com/gMcBjlu9Dn

— FDNdigicreate (@FDNdigicreate) October 5, 2019
With planning to embed into the formal curriculum and additionally into learning through the Lego First League initiative, first objectives focused on understanding networks and data transmission between digital devices.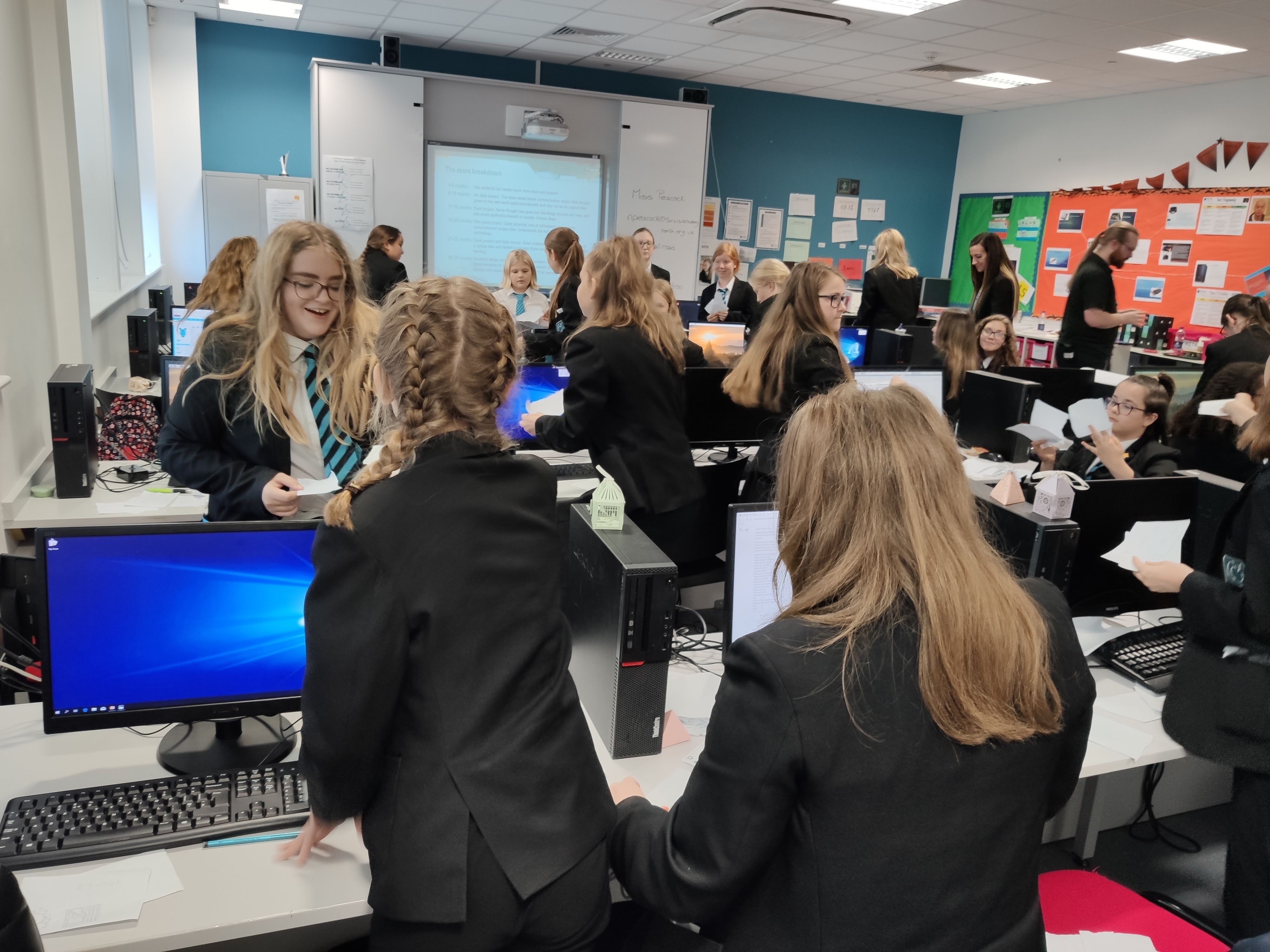 We know that unplugged computing activities are a powerful learning tool for understanding concepts and it was important for us to co-design an exercise based on protocols and transferring data. Mapped to KS3 and KS4 schemes of work, the students explored reliability and considerations when receiving and transmitting data across networks.
Look carefully and you might spot the students developing their own protocols as 40 sets of song lyrics travel across this network in Hull, with some of those data packets facing uncertainty (teacher sabotage!) from an unreliable internet.