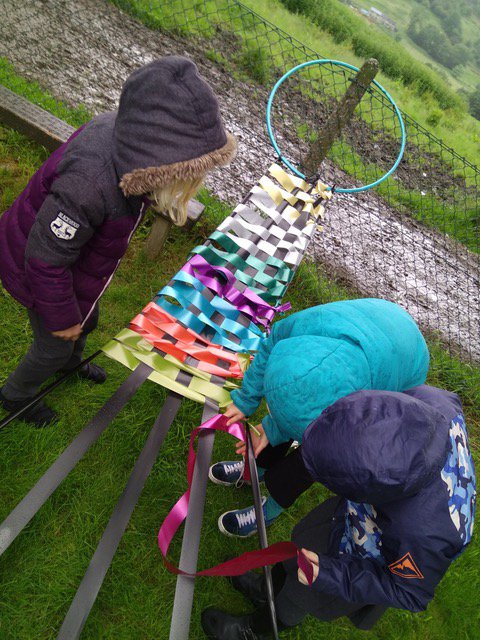 "We may say most aptly that the Analytical Engine weaves algebraic patterns just as the Jacquard loom weaves flowers and leaves." Ada Lovelace.
Just as Ada Lovelace spoke about weaving patterns in the nineteenth century, the children at Hollinsclough Academy took computing inspiration from her again today to weave their own data stories about air quality in C21st.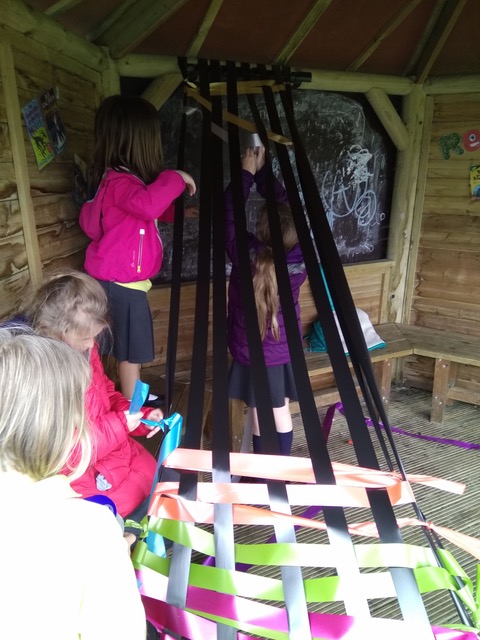 As part of our Internet of Curious Things programme of activities funded by the IET and iMechE, every child from the age of 5 years up actively contributed to physical computing projects, science poetry and outdoor STEM walks to collect data about particulate matter.
Groups explored the algorithms needed to control each sensor project and used the environment around the school grounds to test out their hypothesise. Using pupil voice as a mechanism to share their findings to a wider audience, we also collaborated with local artist Cora Glasser to express data as an outdoor artform.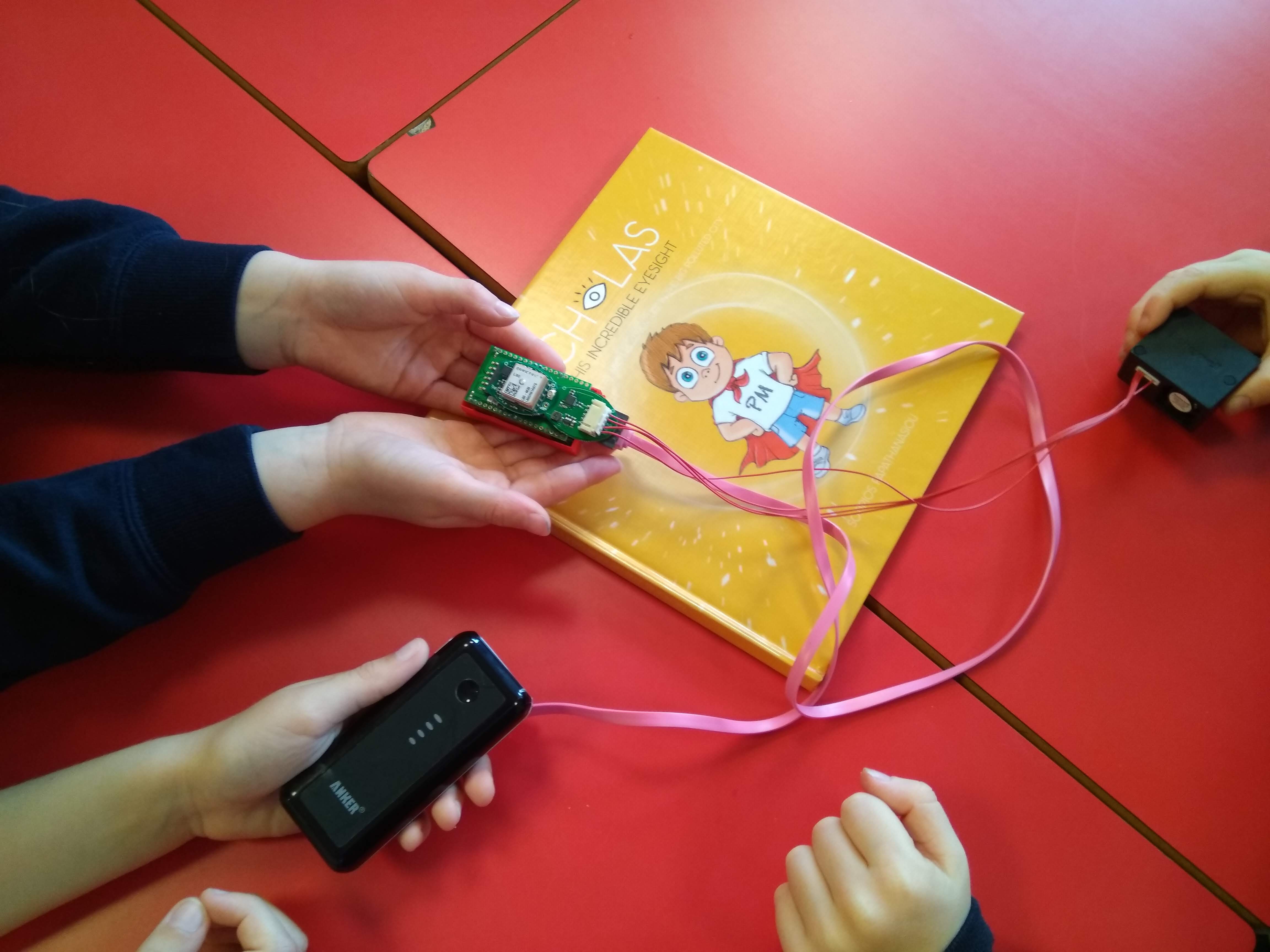 Initially introduced to some of the issues about air pollution through the brilliant Nicholas Eyes book, children were challenged to imagine and invent their own magic powers to improve the quality of air that we breathe.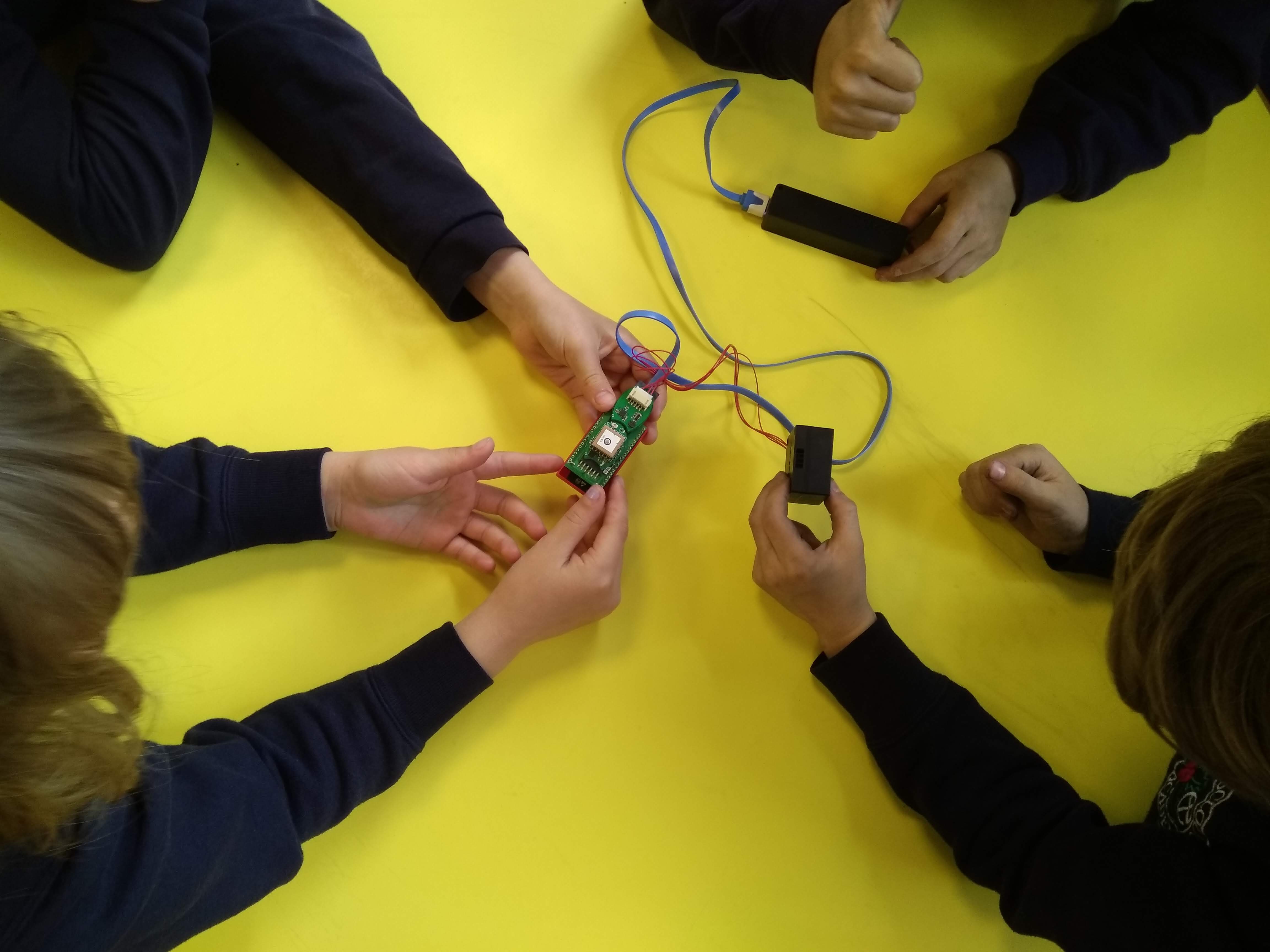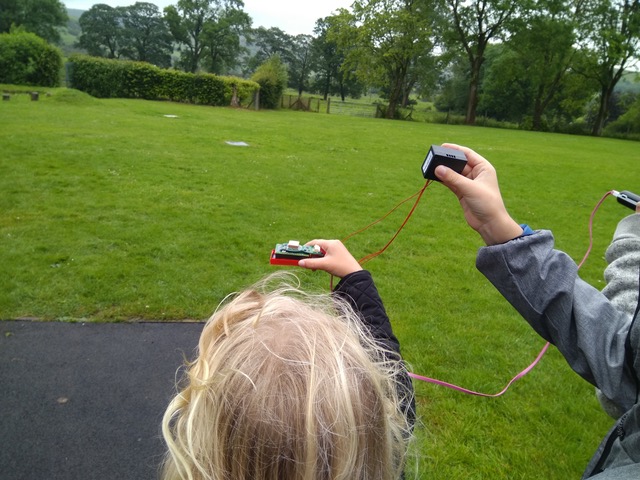 Visit the school this week and you'll be able to view the children's 'Data Sculpture Park' with your own eyes.
No magic needed to appreciate their efforts of computational thinking and using sensors to collect and analyse data. Ask them to explain their thinking and talk about how they made decisions about constructing the art and colour based on data.