Our Mission
Bridging the digital skills gap: empowering communities to make a better, more connected world through digital making.
Our Approach
Technology is now an integral part of our day-to-day lives, with smart phones, smart homes and much, much more. We believe that everyone should have the opportunity to "get smart" and reap the benefits of learning new digital skills, both for themselves and for their wider community.
The three key pillars for achieving our mission are:
Making digital making accessible to all
Involving communities
Delivering fun and inspiring activities.
---
Taming technology
New technology can be scary. Fear of breaking something or getting it wrong puts us off trying new things. But it doesn't have to be that way! We all use smart phones and smart TVs, so what's really stopping us all getting stuck into smart making?
To break down barriers and make digital making accessible to everyone, we use a variety of techniques, such as:
Teaching drag-and-drop programming – a fantastic introduction to coding;
Introducing easy-to-use and affordable devices, e.g. CodeBug.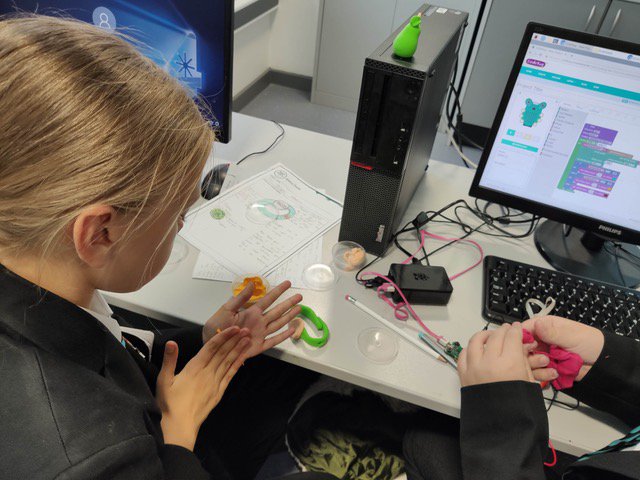 In addition, we have unrivalled access to the latest developments in hands-on technology, e.g. for creating your own Internet of Things device. The key to our success is inspiring participants with the real-world possibilities that digital making brings.
"Seeing real uses for computer science has made me think of taking the subject for my options." Year 8 workshop attendee
---
Engaging the community
Our goal is to enable everyone to benefit from technology and to learn new skills that help them to get more out of life. Not just in terms of improved job prospects, but also on a personal level, too. By working with their interests and passions, we provide exciting opportunities for people to come together and create something for the good of their community.
In 2016/17, our Connected Hull project engaged people across Hull in a variety of IoT (Internet of Things) projects, such as a smart weather station.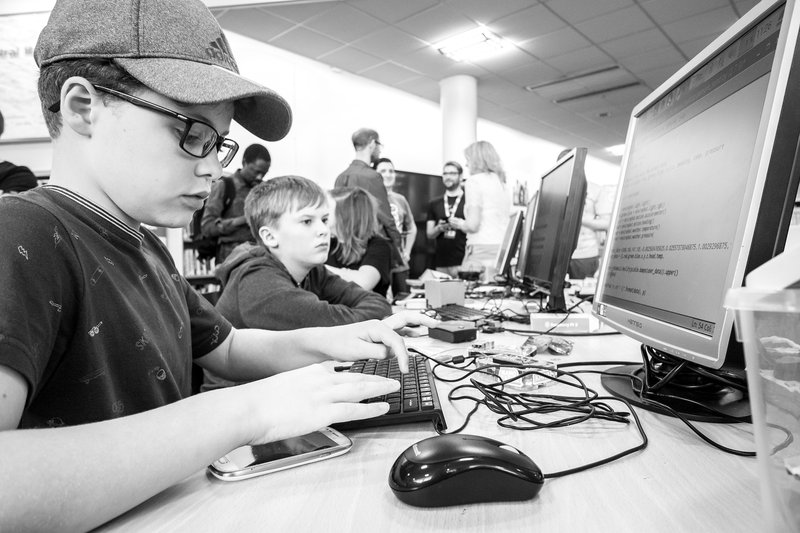 The possibilities are endless: from fitness apps to home automation with you in control.
Or how about creating a device to monitor the local environment… and maybe make your neighbours think twice about driving short distances?
Or perhaps you could design a cool game and simply have fun!
In 2017, our 'Internet of Curious Things' programme was a catalyst for new inventions created by 4 - 73 year olds, many of whom had no previous STEM learning experiences.
And the learning doesn't stop at digital skills...
"Some of the Year 5's displayed such great work and ideas that they stayed on as mentors for a Year 6 who were visiting in the afternoon!" Carr Manor Community School, Leeds
---
Putting the wow in workshops
"I never knew STEM could be so much fun!" Year 8 workshop attendee
Mixing art and technology to create something beautiful and interactive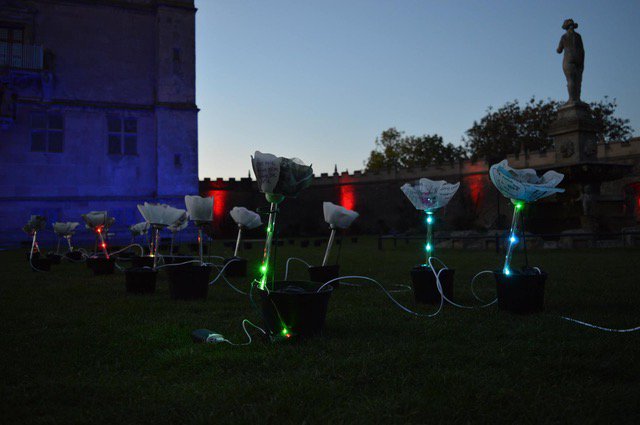 Responsive rose garden / Live data changes display / Bolsover Castle
Creating fun and practical solutions to real-life problems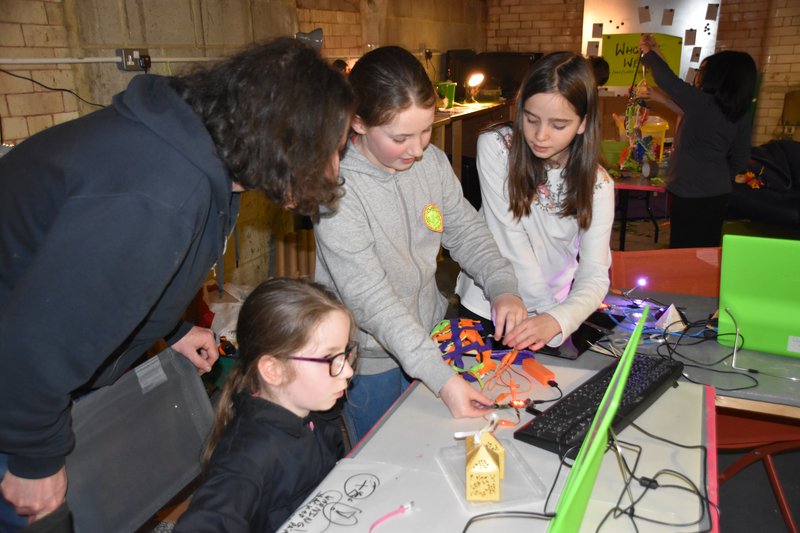 Bioluminescent sea creatures / Plastic pollution awareness / PlayLab Leeds
Inspiring digital creativity through exciting activities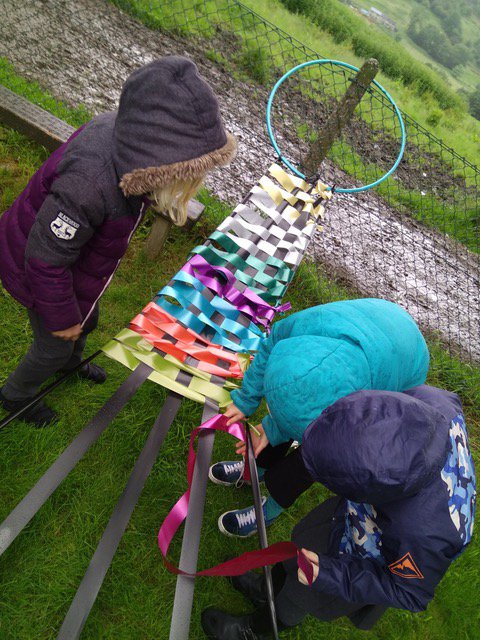 Weaving data stories / Air quality data / Hollinsclough Academy, Buxton