We help organisations to deliver corporate social responsibilities in formal education and community settings, whether that's inspiring tomorrow's technologists or connecting communities to improve the environment and mental wellbeing through STEM education initiatives.
Democratising innovation with Cisco thingQbator Manchester
Cisco thingQbator is a network of makerspaces with partner universities and we were delighted to be chosen as the education delivery partner for the innovation lab at Manchester Metropolitan University.
The 'learning by making' Manchester thingQbator programme was the first in a European university and supported students from all backgrounds and degree courses to get hands-on with technology and turn IoT ideas into working prototypes.
Undergraduate and postgraduate students from a range of subject areas including psychology, sociology, architecture, maths, computer science, textiles, art, engineering and business have collaborated to build local digital solutions to local problems.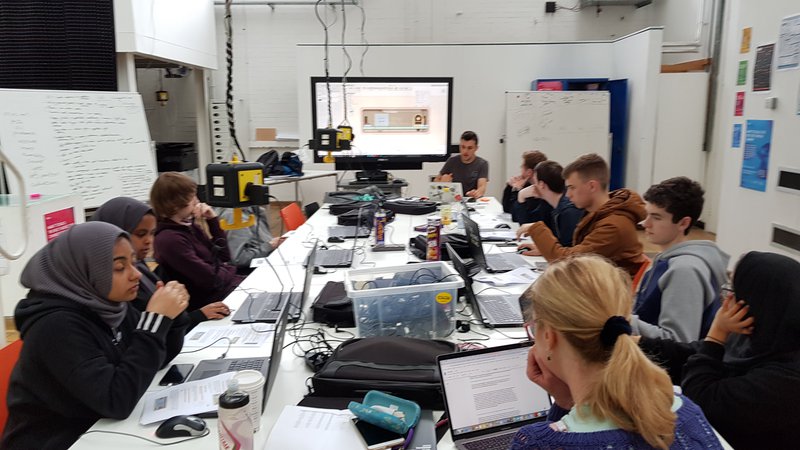 Capturing the imagination and creativity of families with O2
This was a series of fun activities for employees and their families based in Slough and Leeds. During Make-a-thon Days, small groups solved real world problems and build their projects together.